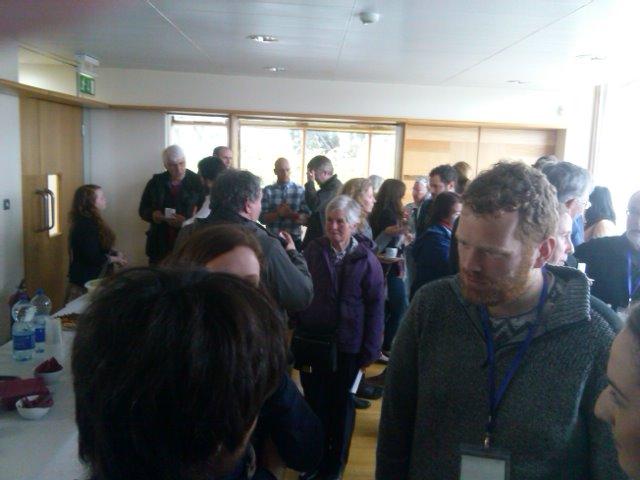 A great chance to network
Image: C. Metherell
This year's BSBI Irish Members' Conference was held in Dublin yesterday, and proved to be yet another triumph for Maria Long, BSBI's Irish Officer, who organised the event along with Micheline Sheehy-Skeffington.
A morning of talks was followed by an afternoon of workshops, and social media have been buzzing with images and tweets about the day. Mairead Crawford and Oisin Duffy - who featured on these pages earlier this year when Oisin's image of a Daisy won the prize for First Plant Photographed in the New Year Plant Hunt - offered a presentation on recording challenges in East Donegal H34. This guest blogpost by Oisin tells you a bit more about the recording that he and Mairead have been doing in East Donegal, while this tweet and photo from Friday shows that they had really done their prep for the Conference: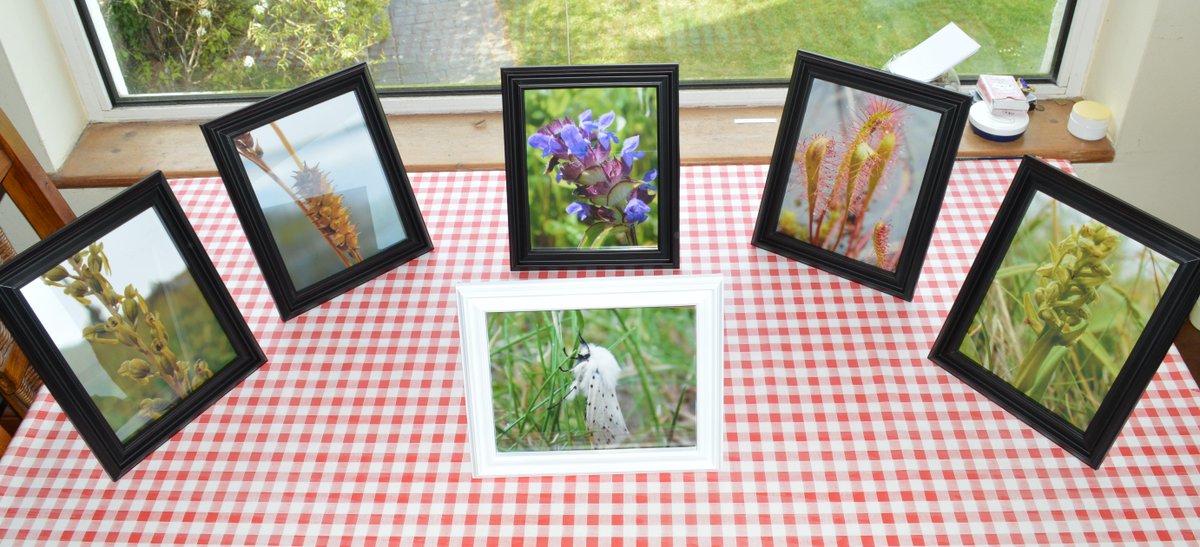 Afterwards, Mairead tweeted:
Had a great time at the
@

BSBIbotany
Irish members conference yesterday.
@

murlong77
did an amazing job organising it! :)
Fiona MacGowan at the IMC
Image: O. Duffy
There were also talks by Faith Wilson on Irish wetland surveys, Fiona MacGowan on botanical adventures in the unsung Midlands, George Smith on diversity in Irish woodlands, a fern workshop by Paula O'Meara and Rory Hodd (of Galway Botanic Garden fame), a workshop by Cilian Roden on Irish lake plants...
Faith Wilson at the IMC
Image: O. Duffy
And of course the whole day was a great chance for people to chat and network. Ciaran Byrne's tweet made me laugh - he and Maria Long have been exchanging pictures for a while via social media of plants coming into flower in Ireland, and apparently when they finally met in person at the Conference, Maria said "I know you from the internet!"
BSBI President Ian Denholm was at the Conference too. He attends nearly all our big meetings across Britain and Ireland (at his own expense) and always seems to have
his finger on the society's pulse.
Well today I can offer you proof that, while Ian doesn't miss much, he does not literally have eyes in the back of his head!
The images above and left show Ian taking photos of the various speakers and in the process being captured by Oisin, who was sitting behind him and was also taking photos of the event!
The next big event in Ireland is the Annual Summer Meeting in June, when you too could have a chance to photograph the back of the presidential head and some rather nice plants as well. Head over to this page to book and to check out the outline programme - details of fieldtrips are already up and details of speakers will be posted soon.