1. Lots of botanists are gearing up for Monday's international 'Fascination of Plants Day'. Dr M is running this event at University of Reading, in Oxford there is an event at Harcourt Arboretum and in Liverpool, the World Museum, University of Liverpool and Ness Gardens are joining forces to put on this event. Find out more about events around the country for FoPD here.
2. Cambridge Botanic Garden is also holding its third annual Festival of Plants on Saturday, again under the FoPD banner.
3. Thanks to Kath Pryce for spotting the letter (above right) in Country Life magazine. A reader enquires if her collections of pressed wildflowers from the 1950s could be put to any use today. I wonder if Country Life would like to run an article on herbaria?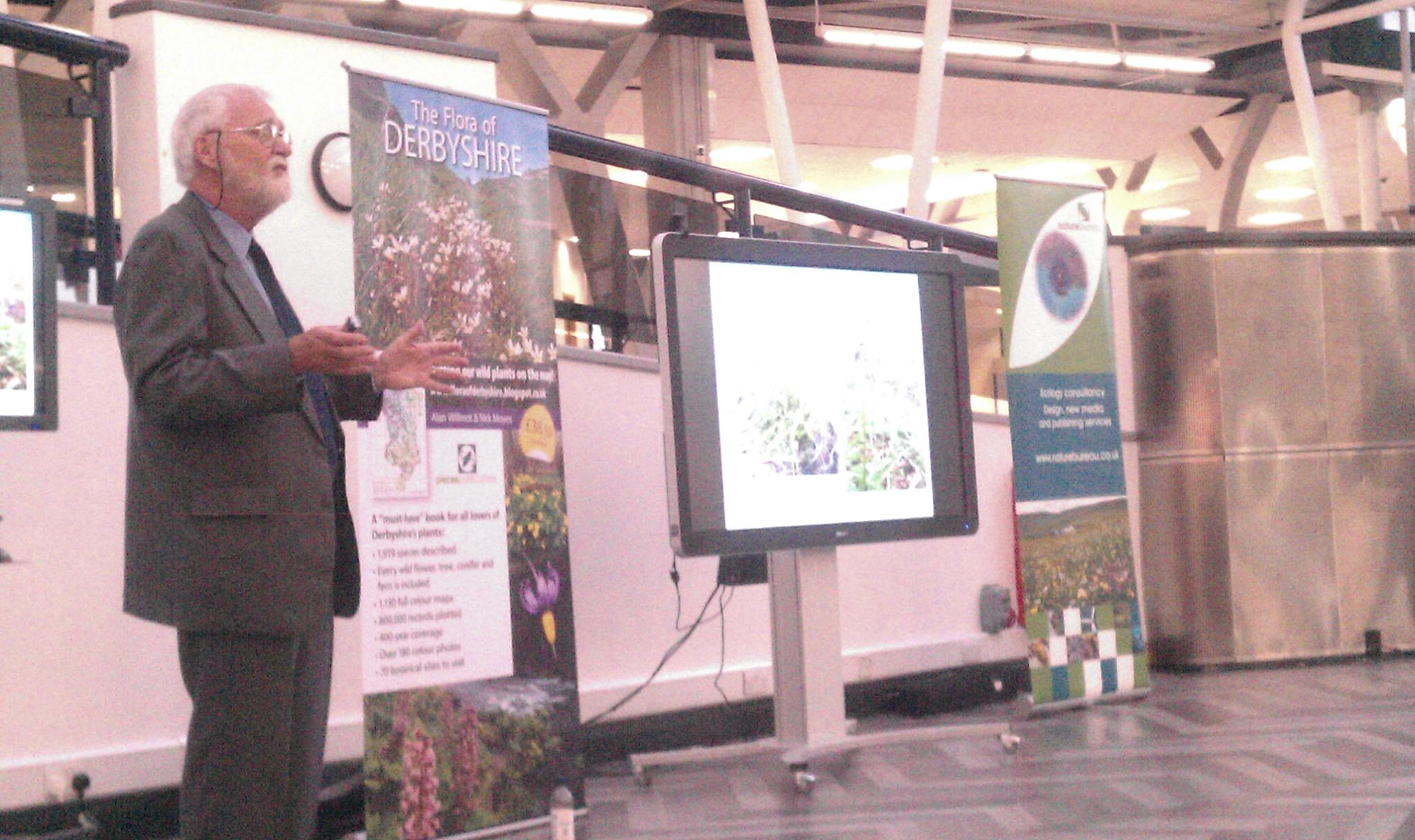 4. The new Flora of Derbyshire has just been launched to great fanfare. Many congratulations to authors Alan Willmot, BSBI Recorder for Derbyshire (VC57), and to Nick Moyes. The image on the left shows Dr Willmot at the launch earlier this evening.
5. And finally, a BSBI member who is selling her 15 acre smallholding in Aberdeenshire has been in touch.
She tells us she has planted many wildflowers on the site such as Scottish primrose, trees including junipers and old varieties of apple, and has created wildlife habitats.
She is only selling up due to ill-health and hopes that a plant-lover may be interested in buying the property and keeping the gardens going. If interested, email me and I can put you in touch with the owner so you can find out more.